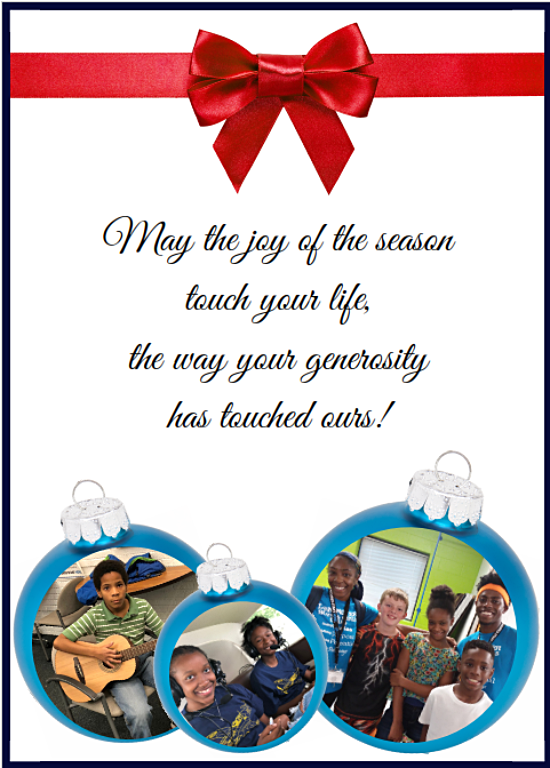 Holiday Gift
Happy Holidays!
The Holiday season is time to reflect and give thanks.  All of us at Don Moyer Boys & Girls Club are overwhelmed by the amount of support and generosity received over the last year.
2018 has been a year of celebrating the Club's 50th Anniversary of serving Kids who need us most in our community.  It's been a wonderful year of reflection and thanks for the impact the Club has made on the lives of Kids who have come through our doors over the past five decades.
As we look to the future, the work of the Club will be needed more than ever!  With the support of generous friends like you, we can continue to be here for the hundreds of kids we serve each day.
Thank you for your encouragement, support and for helping us continue to change lives for the next 50 years.